High Purity Pharmaceutical Intermediates Dimethyl Fumarate CAS 624 49 7
Dimethyl fumarate Quick Details
Product Name

Dimethyl fumarate

Synonyms

2(E)-Butenedioic acid 1,4-dimethyl ester; trans-butenedioicacid,dimethylester; trans-butenedioicaciddimethylester; Dimethyl
fumarate,99%; But-2-enedioicaciddimethylester;Fumaric acid, bis-methyl ester; Dimethyl fumaratedisc. 10/26/00; Dimethyl furmarate

CAS

624-49-7

MF

C6H8O4

MW

144.12532

EINECS

210-849-0

Product Categories

Miscellaneous Reagents; mildew preventive; Acids & Esters; C6 to C7; Carbonyl Compounds; Esters

Mol File

624-49-7.mol
Dimethyl fumarate

Descrption

Dimethyl Fumarate (English name Dimethyl Fumarate), also known as (E)2-Butenedioicacid-dimethylester, dimethyl fumarate ((E)2-Butenedioicacid-dimethylester), allomaleic acid Dimethyl ester (Allomaleicacid-dimethylester), commonly known as the anti-mold preservative Mycoxing No. 1, is referred to as DMF. It is white crystal or crystalline powder at room temperature. It is soluble in ethyl acetate, chloroform, acetone and alcohols, slightly soluble in ether and slightly soluble in water.

Dimethyl fumarate

Application

Dimethyl fumarate CAS: 624-49-7 is an antiinflammatory and immunomodulatory agent that is used to treat relapsing multiple sclerosis. Dimethyl fumarate is associated with a low rate of transient serum enzyme elevations during treatment, but has not been linked to instances of clinically apparent liver injury with jaundice.


Dimethyl fumarate CAS: 624-49-7 is an enoate ester resulting from the formal condensation of both carboxy groups of fumaric acid with methanol. Used for treatment of adults with relapsing forms of multiple sclerosis. It has a role as an immunomodulator and an antipsoriatic. It is an enoate ester, a methyl ester and a diester. It derives from a methanol and a fumaric acid.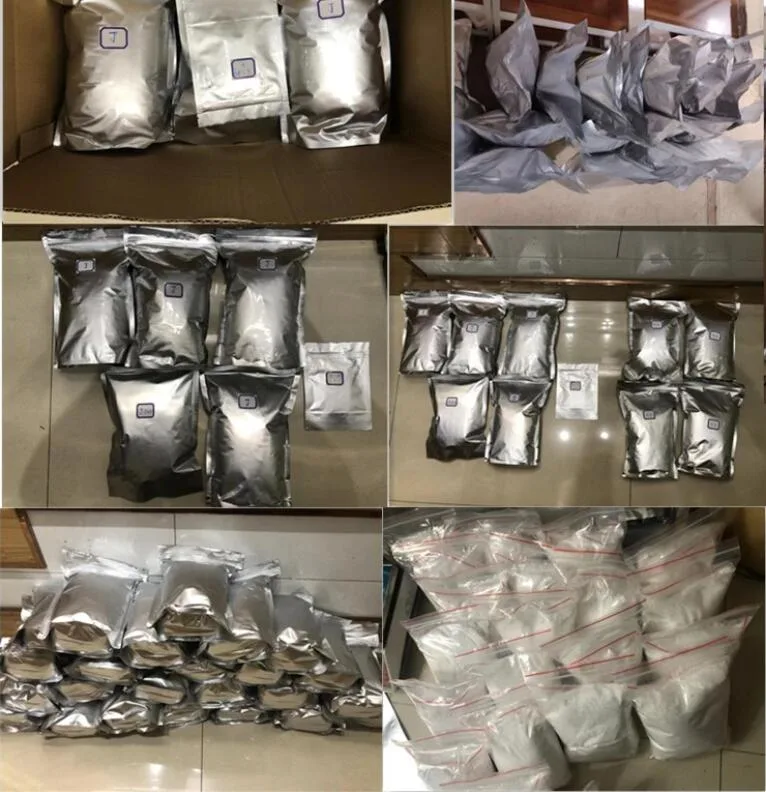 FAQ
Q1: Are products washable or reusable?
A: The products are disposable, can't be washed.
Q2: How does your factory do regarding quality control?
A: Quality is priority. We always attach great importance to quality controlling from raw
material to the very end product.
Q3: How to dispose the used products?
A: After using products, please dispose them in a covered refuse container.
Q4:How can I get a sample to check the quality?
A: After price confirmation, you can require the sample to check the quality, if you just need a blank sample to check the
quality, we can provide you one sample for free, as long as you bear the express freight.
Q5:How long can I expect to get the sample?
A:After you pay the sample charge or express charge, and send us the confirmed feedback, the samples will be ready in 2-7days.The samples will be sent to you via express and arrive in 3-5days generally.
Q6:What about the lead time for mass production?
A:It depends on the order quantity and the season you place the order. Generally, production lead time is 15-20days.
Q7:What is the terms of delivery?
A:We accept EXW,FOB,CFR,CIF,DDU,DDP etc. depending on your selection and also your local custom policy
Q8:Terms of payment?
A:We accept western union, bitcoin and TT as payment.
Q9:Way to transfer?
A:You are welcome to use Ali-Pay, or you can pay directly to our company's account by T/T, if the amount is small, you can pay through paypal etc.
For more informations, pls kindly contact with us.