*Free technical suppor
*Free accessories supply
*Layout plan can be designed if needed


*

15 days

short delivery
*Sample order




POULTRY HOUSE ADVANTAGE




_____________________________

_____________________________________________________________
--- Easy Installation
--- Cost effective
--- Environmentally Friendly
--- Energy Savings
--- Safe and resistant
--- Improved construction quality
--- resist wind and earthquake
--- heat and sound insulation
--- No building garbage
--- Durability


Light steel frame poultry farm house is a new type of building structure system . The main steel frame is formed by linking up H-section,Z-section and U-section steel components while roof and wall using a variety of sandwich panels.



Product Presentation




______________________________________________________________________________


1. Main feeding system This system delivers feed from the silo to the hopper in the poultry house. There is one feed sensor at the end of main feed line which control the motor on and off automatical to release automatic delivery.

2. Feed pan system This system deliver feed automatically through motor under the control of feed sensor, which ensure birds feeding during whole growing period.

3. Nipple drinking system This system can provide fresh and clean water for poultry which is crucial for the growth of poultry. The drinkers can be triggered from 360 degree which helps young birds start well and makes drinking easier.

4. Ventilation system This system controls climate conditions, fresh air, humidity and temperature in poultry shed, it is vital for growing birds. This system include Poultry house fan, Cooling pad, Air inlet window.

5. Curtain for cooling pad

6. Environmental control system This system saves the labor and the resources under the condition of assuring the optimum growth environment of the chickens. It is imported from Israel can set an optimum working mode according to the local climate and raising environment.

7. Spraying system This system effectively cools, humidifies, deducts and disinfects the hen house(the temperature is quickly reduced by 3-8 degrees centigrade within a few minutes).




ADVANTAGE


____________________________________________________________
1.We can supply both steel structure chicken house and inner full set automatic equipment for both laying hens and broilers
2. All the steel frame are galvanized steel
3. Insulation:galvanized steel sheet + glass wool composite at project sit or use EPS /glass wool sandwich panel
4. For layer /laying hens: we can supplier H type cage( battery cage) and A type cage,feeding line/drinking line /manure clean system /spray indirect system are all automatic
5. For broilers: You can chose feed on floor or on the plastic floor,all the equipment we can supplier
6. We also can design and supplier equipment for you if you want to incubation and slaughter yourself. Including slaughter workshop we can do one stop service.






OUR PRODUCT:


____________________________________________________________

Features Of Chicken House :
1.Single/ double story poultry house
2.Anti-corrosive aluminum-zinc coated colored panel
3.Hot galvanized steel column as structural material
4.Fiber glass for heat preservation
5.Wide span: single span or multiple spans, the max span is 36m without middle column.
6.3-6° ceiling pitch, easy for horizontal ventilation.
7.Roof pitch 10°~15°(decided by local climate)
8.The project construction period is shorter than the brick structure project. For example:12 9.workers can assemble 1000sqm within 15 days.
For the attention of chicken farm house, for full details, call us or send us inquiry letter to get your free estimate.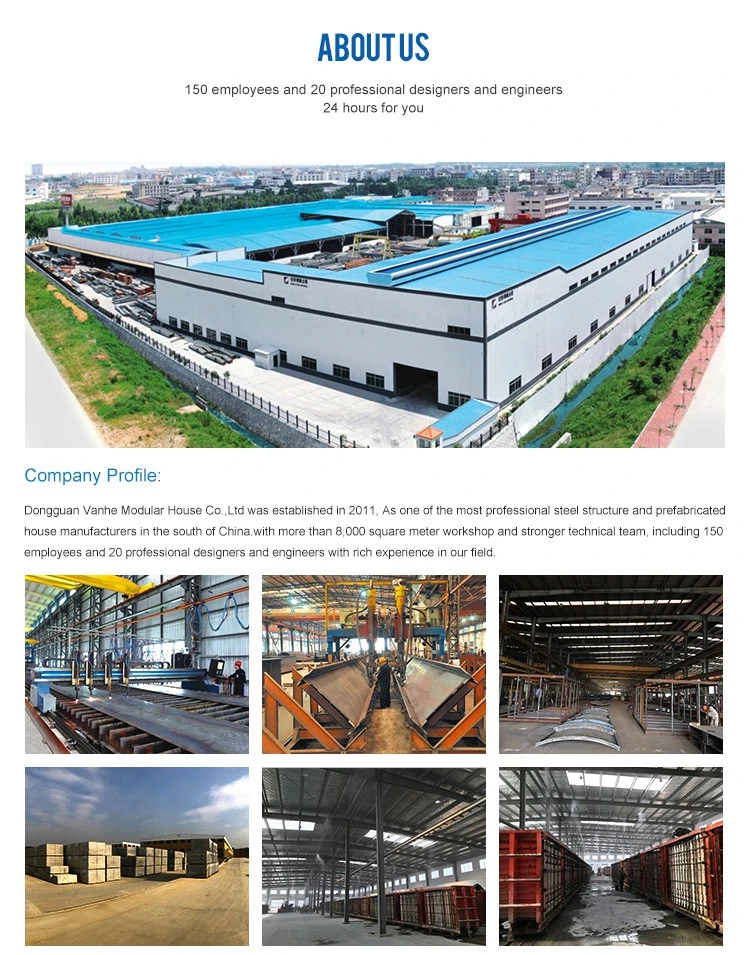 Welcome to Our Company
VANHE Modular House
Our company is the China's premier specialist supplier of prefab house, shipping container house, stitching &flat pack container house. Whether you look for a temporary house, simple mobile modular house, sentry box, mobile toilet, prefab villa, steel structure, hoarding panels, or even just the sandwich panel material s, we're the one stop for you.
Our manufacturer located in Dongguan,Guangdong province China. It means we can deliver to globe on the convenient traffic.

We focus on supplying durable products that adhere to the best health & safety standard and environmental friendly at the right price. Please check our product to see exactly why we've chosen to supply the products we have.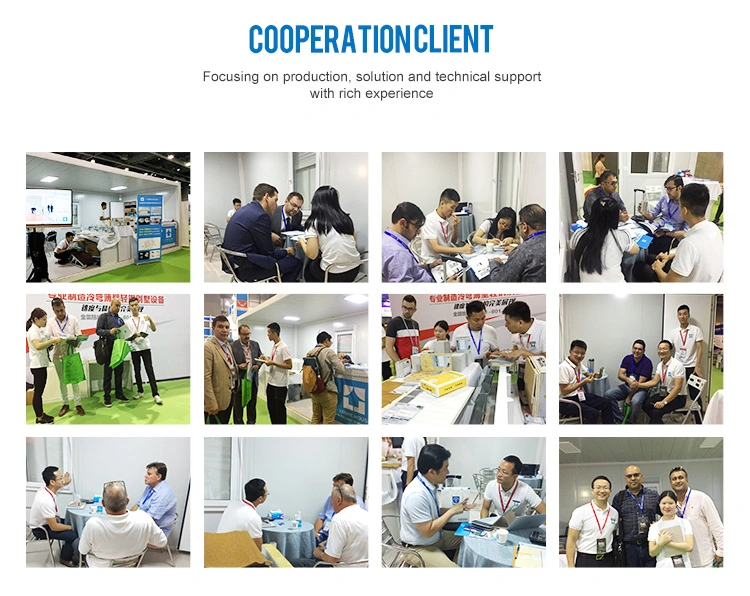 ABOUT OEM


____________________________________________________________
Customized design is welcome, If you provide the following information,
vanhe excellent design team will design the steel structure workshop or warehouse for you and we will give you an satisfactory drawing:
1. Location (Where will be built?) _____country, area

2. Size: Length*Width*Height _____mm*_____mm*_____mm

3. Wind Load (max. Wind Speed) _____kn/m2, _____km/h, _____m/s

4. Snow Load (max. Snow Height) _____kn/m2, _____mm

5. Anti-Earthquake _____level

6. Brickwall. Needed or not. If yes, 1.2m high or 1.5m high.

7. Thermal insulation.
If yes, EPS, fiberglass wool, rock wool, PU sandwich panels will be suggested;
If not, the metal steel sheets will be ok.
The cost of the latter will be much lower than that of the former.

8. Door. Quantity & Size _____units, _____(width)mm*_____(height)mm

9. Window Quantity & Size _____units, _____(width)mm*_____(height)mm

10. Crane needed or not If yes, _____units, max. Lifting weight____tons; Max. Lifting height _____mm.

Packing
___________________________________________________________________________
In Container:
The heavy elements:Loaded in 40ft OT or loaded in 40HC,40GP or 20GP with steel pallet by crane and forklift.

The light elements:Loaded in 40HC, 40GP or 20GP by hands.

Small parts:In bags or boxes in case lost

All the elements should be fixed or stable in the containers in case scratch or broken.

In Bulk Cargo Ship:
The goods should be fixed with pallets.The pallets should be strong enough in case excessive pressure.
FAQ
____________________________________________________________
1.Why choose us?
We are a steel structural building Manufacturer located in Dongguan, China, We have gained a good reputation among our customers for our professional, warm and thoughtful service. Because we know that a long terms business is based on the quality control, price, packing, delivery time etc.
2. Does your company is a factory or trade company?
We are a factory, so you will get the best and competitive price. If it is available, you might as well visit us.
3. What's the quality assurance you provided and how do you control quality?
Established a procedure to check products at all stages of the manufacturing process - from raw materials, processing, testing or inspection, to finished goods, etc.
4. What's the delivery time?
After we got you deposit, we can deliver goods within 15 days. If it's custom,maybe spend more time.
5. Can you offer designing service?
Yes, we have more than 100 design engineers. We could design full solution drawings as per your requirements. The software we used here are Auto CAD, PKPM, MTS, 3D3S, Tarch, Tekla Structures(Xsteel)V12.0. etc.
6. Do you offer guiding installation on site overseas?
Yes, we can provide the service of installation, supervision and training by extra. We can send our professional technical engineers to supervise installation on site overseas. Besides, we also have our own abroad guiding installation team consisting of more than 35 people. It's depend on you.
Vanhe have finished many cases successfully in many countries, such as Iraq, Dubai, South Africa, Southeast Asia, Algeria, Ghana, Gabon, Tajikistan, Burkina Faso, Panama, Australia and so on. We can show some overseas cases for you, if you need.
CONTACT


_______________________________
Candice:+86 1375040780
WEBSITE:vanhehouse.en.made-in-china.com